Fly fishing is a challenging and relaxing way to unite with nature. The Pinkham Notch area is the ideal setting to discover catch and release angling.  Make time to learn this new skill.
Fly Fishing Packages
Half day casting lesson (4 hours)
introduction to the fundamentals of fly casting equipment and basic knots
equipment provided
Full day casting lesson (6-7 hours)
learn the basics of fly casting and basic knots
catch and release practices
tackle selection
equipment provided
All fly fishing instruction is done on a private trout pond and/or nearby stream.
Contact Steve for more informatiion and reservations.
Lodging Packages Available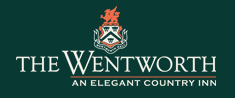 Jackson, NH